Personal Retreat
Are you ready for a personal retreat and looking for a perfect location in North Carolina?
RiverMist Retreat Center is conveniently located between Charlotte and Asheville
It would be nice if we had large blocks of time to take care of ourselves. That's just not the way it is. We live in a crazy world and it's often hard to find time to do the daily tasks, much less find time to 'sit and be still'. ...... Have you been busy taking care of others, spouse, kids, aging parents, people at work, etc? ...... Do you have some tough decisions to make?...... Are you looking for a place to relax, recharge and nurture your well-being? ...... Do you want to be alone with yourself?RiverMist offers half day, all day, and overnight retreats. Knowing the importance of time away, costs are kept to a minimum. Day retreats suggested donation $25.
(the cost of a movie and popcorn)
Ready to retreat but don't know where to start?Silent retreat or guided.... The program director at RiverMist is available to help you make the most of your retreat. It's not necessary to schedule a large block of time to receive benefits of a retreat. Often an hour or two can produce amazing results. Isn't it time you take care of yourself?
Most retreats take place on the meditation bridge

The meditation bridge captures the essence of nature, distilling into its most basic elements - a tranquil space far from the strife of a troubled world. What better way to find peace of mind?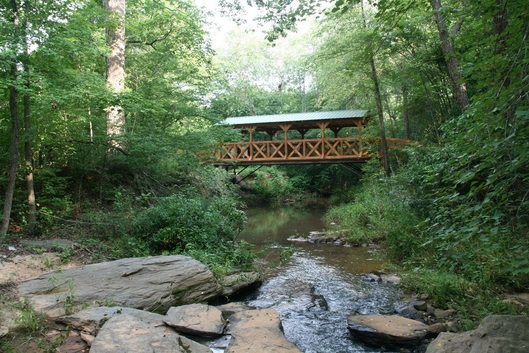 Want to stay a little longer? The creekside 'Hive' is available for overnight retreats.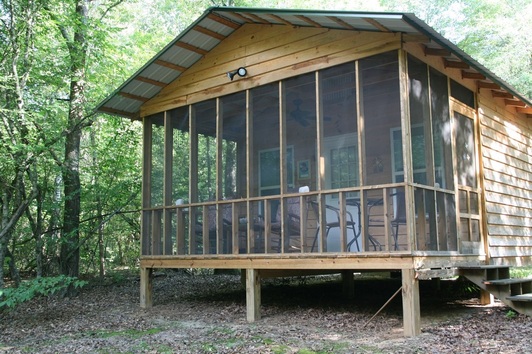 Everything you need for your personal retreat: Queen size murphy bed, sofa, recliner, table and chairs, bathroom w/shower, heat and a/c, keurig coffee maker, screened in porch overlooking creek, firepit (firewood provided), hammock, and picnic table.